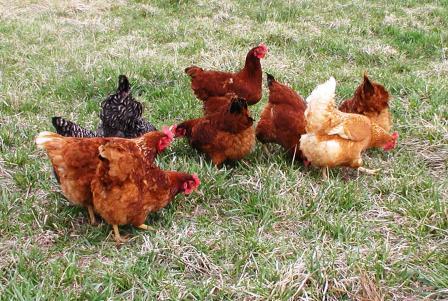 Pastured chicken broth
A richly-colored, tasty broth made with local pastured chicken backs & feet, spring water, organic vegetables and fresh herbs (carrot, celery, thyme, bay leaves), organic raw apple cider vinegar, and Himalayan pink salt.
Our chicken broth is cooked for 4 hours in stainless steel pressure cookers (the equivalent of 16 hours at a regular simmer); it is packaged in rigid plastic containers once cooled, and promptly frozen.
Once thawed, chicken broth has a shelf life of about 7 days. TO REQUEST BROTH IN GLASS PLEASE CONTACT US AT LEAST THREE DAYS IN ADVANCE OF YOUR DESIRED DELIVERY OR PICK UP DATE.